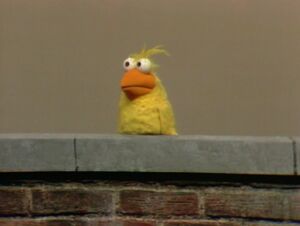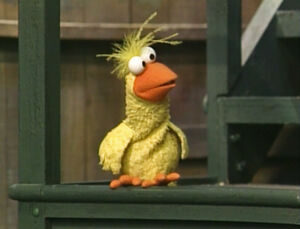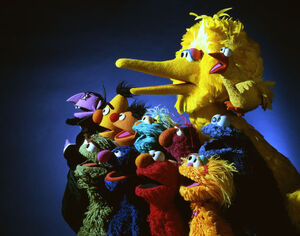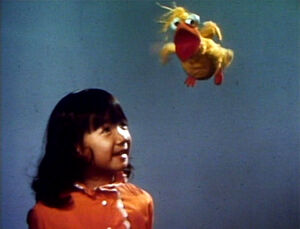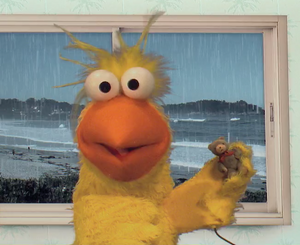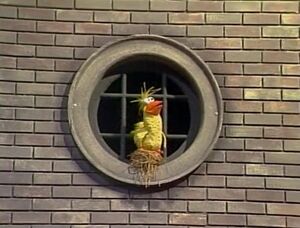 Little Bird first appeared on Sesame Street in Season 1 and was often used as a foil to Big Bird, due to their contrasting sizes. Little Bird was recycled from the Muppet version of the Kenner Gooney Bird created by Jim Henson for Easy Bake Oven commercials in 1968.
Although Little Bird is primarily performed by a female puppeteer, the character is most often male. The song "Mr. Big Bird, Mr. Little Bird" appears on the Grin & Giggle with Big Bird LP, where the character is referred to using masculine pronouns. The 1973 Character Style Guide from CTW also describes him as a "he." In contrast, there are at least two instances of the character being identified using female pronouns; Sleepytime Bird (1977) and the street story for Episode 2748 (1990). In episode 59 of The MuppetCast, Fran Brill confirmed in an e-mail that she always thought of Little Bird as a male.
Henson, who originated the Bird in the Kenner commercials, performed Little Bird in at least two sketches from the first season: a sketch from Episode 0028, in which he meets Big Bird, and the game show "Pick Your Pet." Although Little Bird was used sporadically on the show, he proved effective with test audiences:
Little Bird was used rarely on the show itself beyond the 1970s (although he continued as a minor character in books). However, he made several cameo appearances on the show during the 1980s and 1990s. He was a recurring patron of Birdland (such as in "The Birdland Jump"), appeared in a brief fly-by during the song "Do-Op Hop," and sang a line in "We Are All Earthlings." Little Bird also appears in the "Rainbow Connection" finale in The Muppet Movie, features in a 1999 promotion group shot (pictured), and appears as an animatronic figure in the ride Spaghetti Space Chase at Universal Studios Singapore.
Episode 2748 from 1990 (in which she appears as a girl) featured a street story focused on Little Bird moving to Sesame Street. She tries to be nest mates with Big Bird but finds that she can't sleep with the noise of his snoring. She asks Oscar if she can move into his trash can, but he says he doesn't share his can with anybody nice, unless they're messy. He starts to warm up to the idea when he realizes they're arguing about it, but by then Little Bird isn't interested anymore. After she decides she wouldn't want to live on Snuffy's back either, everyone gets the idea to build her a house out of an old milk carton. A regular sized one is too small, so they build one out of a Snuffleupagus sized carton, except another bird moves in before she can. Finally, when everyone is drinking glasses of milk to empty another carton, Little Bird decides to just move back to the park instead.
Long absent from the series, Little Bird returned for new appearances in Sesame Street's 50th Anniversary Celebration and in the show's 50th season, performed in the latter by Stephanie D'Abruzzo. In the season premiere, it is revealed that Little Bird is Big Bird's cousin and currently lives in California. Little Bird also has a teddy bear named Walter, which, like Big Bird's Radar, is a reference to Walter O'Reilly from M*A*S*H.
Marionette versions of Little Bird have been used often for flying scenes such as in Episode 0261, Episode 0396, the "Song of One," "I Whistle a Happy Tune," and "Do-Op Hop"; the character has also appeared in animated form.
The Little Bird puppet has been used as the basis of other one-off characters by adding or removing feathers and facial features, including a mommy bird, a duck in the story of "The Queen's Questions," and a Hickory Dickory Duck. A rare exception is in Episode 0727, where an unaltered Little Bird plays a baby bird that Big Bird helps hatch and raise.
Little Bird's birthday is marked in Sesame Street Calendars as December 17.
Episodes
Songs
Vocals
Appearance
Sketches
Picture
Title / EKA
Description

Big Bird meets Little Bird

---

Episode 0028
Big Bird sees Little Bird (Jim Henson) and wonders what kind of animal he is. He tries to communicate with Little Bird by barking, meowing, and mooing, until he finally asks what Little Bird is. After Little Bird tells Big Bird that he's a bird, Big Bird doesn't believe him, thinking that birds are big, so Little Bird compares their similarities until he convinces Big Bird that he is a bird.

Pick Your Pet

---

Episode 0067
Little Bird (Jim Henson) is one of three options for Lucy Jones in the game show "Pick Your Pet."

The Zoo

---

Episode 0137
Grover visits the zoo to talk about birds. He visits the bird cage and swaps places with Little Bird. Two Anything Muppets come and admire him.

Imagination Game

---

Episode 0148
Little Bird plays an imagination game with the audience. He closes his eyes and imagines things. He ends the game by imagining a monster behind him, and when he opens his eyes, Herry Monster appears behind him.

Next To

---

Episode 0167
Little Bird talks about the concept of "next to," and Cookie Monster cuddles up next to Little Bird.

M Sound

---

Episode 0207
Little Bird sits in a tree and tells the audience that he saw a little girl skipping around making the sound of the letter M.

Bird
Episode 0257
Grover, Herry, and Cookie Monster come across a sign reading "bird," then pet and fawn over a nearby Little Bird (who does not enjoy the experience).

Imagining

---

Episode 0315
Little Bird asks the audience to use their imagination and pretend to see something that's not really there. As he describes people in a variety of roles, they appear standing next to him on the construction doors of Big Bird's nest. He imagines Luis as a pirate, Susan as an astronaut, and Tom as a king. He then tries something much harder: imagining Oscar the Grouch as real nice. From his can, Oscar says he can't imagine him being nice at all.

Nest

---

Episode 0497
Lola inquires about living in a tree, but Little Bird (Jerry Nelson) informs her that trees are where birds build their nests.

Casa

---

Episode 2095
A casa (house) is drawn for Little Bird, who replies "Casa."

California Road Trip

---

Episode 5010
Little Bird appears in the ninth installment of "Big Bird's Road Trip" where he and Big Bird talk to a boy who lives in California.
Notes
International appearances
In Sesame Street books that are translated to Dutch, his name is Pinorino, referring to Pino from Sesamstraat.
Between 2003 and 2005 the puppet was used on Sesamstrasse for an unnamed bird and Turbo Theo in episodes 2214 and 2222, respectively. The puppet was also used as a cuckoo bird that Finchen helped to find a new sound.
Book appearances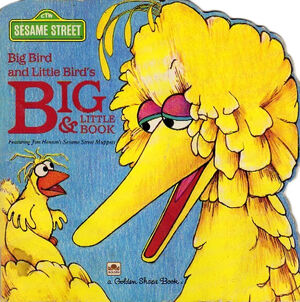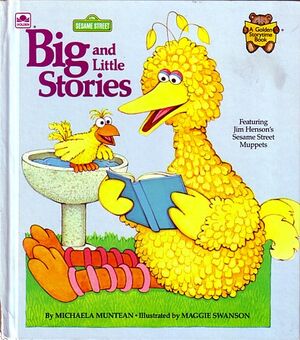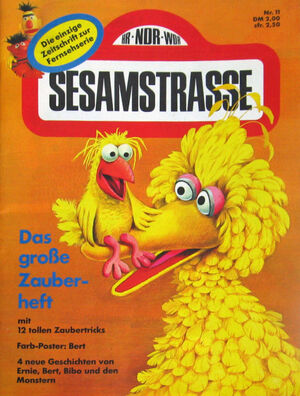 Merchandise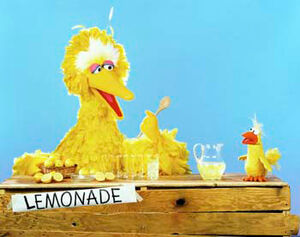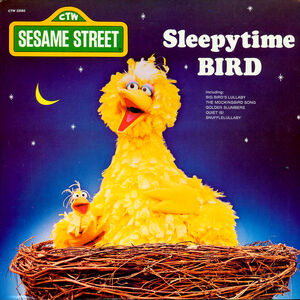 Puzzles
See also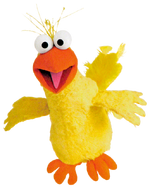 Sources