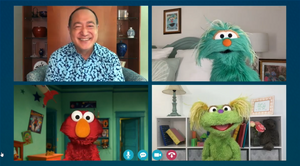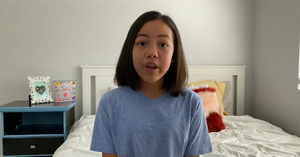 Little Children, Big Challenges: Building Resilient Kids, Families & Communities is a half-hour video special that debuted on Sesame Street in Communities' Facebook page and YouTube channel on October 6, 2020. In the special, Alan and some of his expert friends video chat with Elmo, Karli and Rosita about worries and concerns related to the COVID-19 pandemic. The special features excerpts from previously released resource videos, including Resilience and A Friend Like You - Flower Art, among others.
Alan's friends appearing in the special are Demaune Millard, president and CEO of Family League of Baltimore; Angie Geren Burleson, executive director of Arizona Recovers; and Lina Castellanos, community and systems integrator and director of prevention for Thriving Mind South Florida.
A Spanish-language version of the special premiered on November 17, with Sofía replacing Alan as the host.
Characters
External link