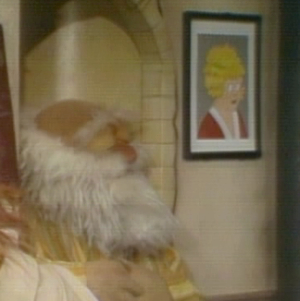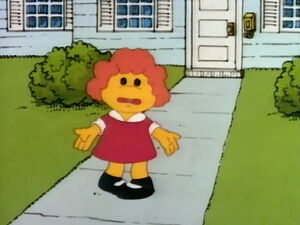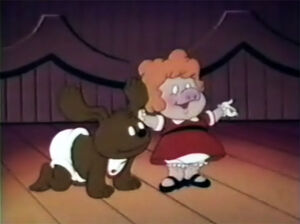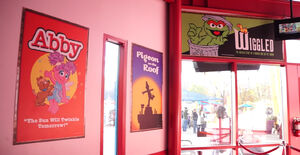 Little Orphan Annie is a comic strip character created by Harold Gray in 1924, and since adapted for radio, animation, film, television, and most notably, the 1977 Broadway musical Annie. Gray's trademark was the pupil-less eyes of his characters.
References
In the July 27, 1963 issue of TV Guide, Billy and Sue appear. Billy has deliberately blanked out eyes, accompanied by the caption "Sue and Billy: He loves Little Orphan Annie" (the "blanked eyes" joke had previously been used by Walt Kelly in Pogo.)
In the waiting area for the Sesame Place stage show Elmo the Musical, a poster for "Abby" is used on the wall. The tagline reads, "The Sun Will Twinkle Tomorrow!"
At Sesame Street at SeaWorld, the backstage theater area has a rack of costumes used for the Sesame Street Community Theater. Among them is Annie's iconic red dress.
Connections
External links
Community content is available under
CC-BY-SA
unless otherwise noted.