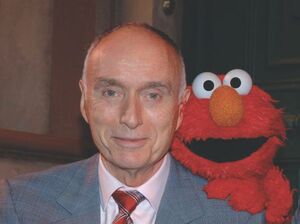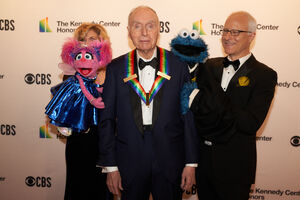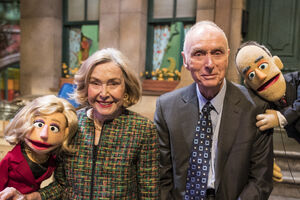 Lloyd N. Morrisett, Ph.D. (b. November 2, 1929) was an integral force in the founding of the Children's Television Workshop and the beginning of what would become Sesame Street. Dr. Morrisett and Joan Ganz Cooney co-founded CTW (now known as Sesame Workshop) in 1968, and Morrisett served as Chairman of the Board from its founding until 2000. He is currently Chairman Emeritus of the Sesame Workshop Board.
One morning in December 1965, Morrisett awoke to notice his three-year old daughter, Sarah, staring at the test pattern on the family television set while waiting for the regular programming to come on; the young Sarah had also memorized jingles and ads she had heard on TV. Several months later, at a dinner party at the Cooneys' apartment, Morrisett was conversing with Joan Ganz Cooney when he postured a question: "Do you think television could be used to teach young children?"[1] The question piqued Cooney's interest, and sowed the seeds for what would become a lasting landmark of children's television.
Morrisett graduated from Oberlin College in 1951 with a B.A. in philosophy. He also attended UCLA for two years of graduate work in psychology, followed by three years at Yale, where Dr. Morrisett earned his Ph.D. in experimental psychology. He joined the Carnegie Corporation of New York in 1959, staying for ten years and eventually becoming Vice President. At Carnegie, Morrisett specialized in psychological studies of preschool children, looking to better their education before they began elementary school.
In addition to his titled duties with Sesame Workshop and Carnegie, Dr. Morrisett was also President of The John and Mary R. Markle Foundation (1969-1998), and also served as Chairman of the Board for his alma mater Oberlin College (1975-1981). He served on the Board of Trustees for the RAND Corporation from 1973 to 2007, also serving as Board Chairman for nine years (1986-1995).
Morrisett was extensively interviewed for the 2021 documentary Street Gang: How We Got to Sesame Street.
Notes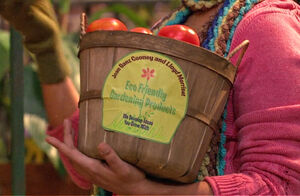 Morrisett was referenced on the program in Episode 4190, where his and Cooney's names appear on Leela's gardening basket. In a nod to his role in developing the show, the basket reads "We Develop Ideas You Grow With."
Sources
External links