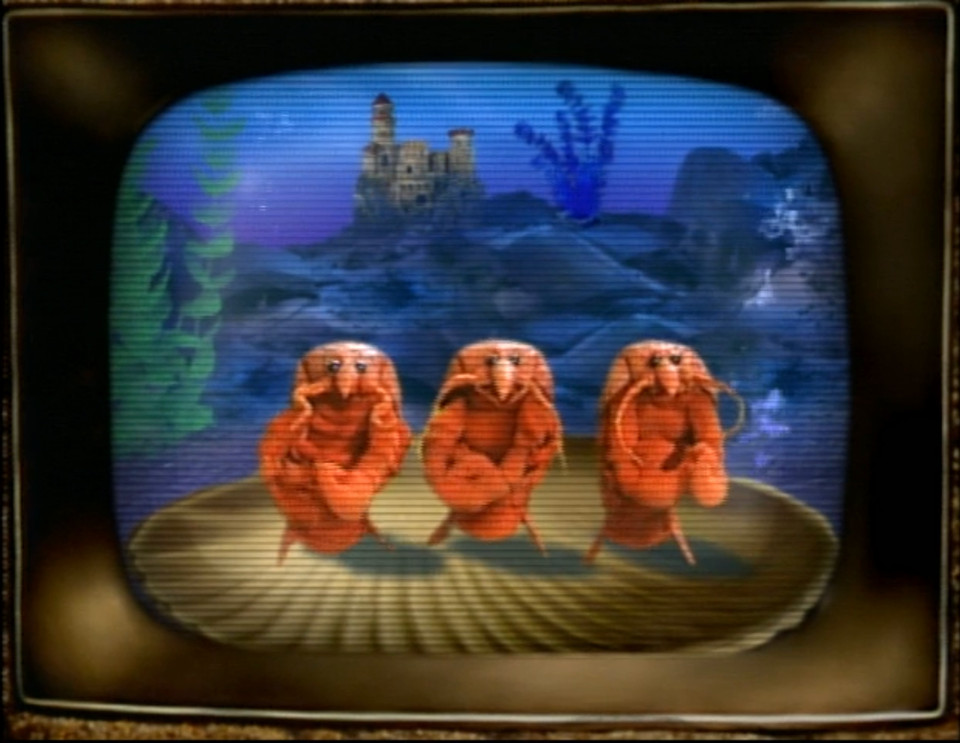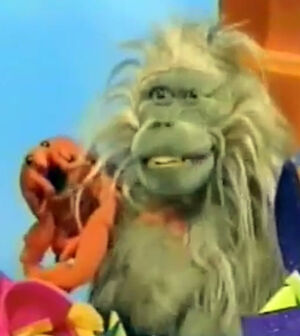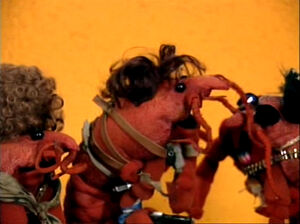 Lobsters have been featured in several Muppet productions.
The group of red lobsters first appeared in a Swedish Chef sketch on episode 209 of The Muppet Show, where a group of Spanish-speaking, pistol-wielding Lobster Banditos rescued one of their compatriots from being boiled in hot water.
The lobsters continued to appear, both individually and in a group, on The Muppet Show and were later featured in The Jim Henson Hour, Muppets Tonight, and other productions.
In an episode of Dinosaurs, a trio of lobsters appeared dancing on a television show Baby Sinclair was watching.
Appearances
Merchandise