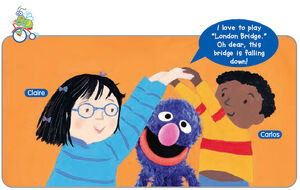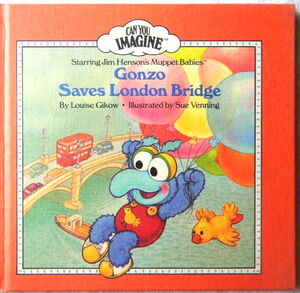 London Bridge is a bridge between London and Southwark over the River Thames. The current bridge was opened in 1973, and is the third bridge to occupy the spot after the first was tore down after seven hundred years, and the second was sold.
The nursery rhyme London Bridge is Falling Down was first printed in the mid 1700s. Its origins are are unknown, with some saying it references Viking attack, while others have a theory of Child sacrifice. A common belief is that it was a nod to the deterioration of the bridge, by then five hundred years old and a survivor of the great fire of London of 1666.
Many versions of the rhyme exist in various parts of the world, including Germany, France, Denmark, and even Korea. The most common English version begins with:
The musical rhyme and the bridge itself, have been referenced or featured in numerous Muppet projects.
Recordings
References
See also