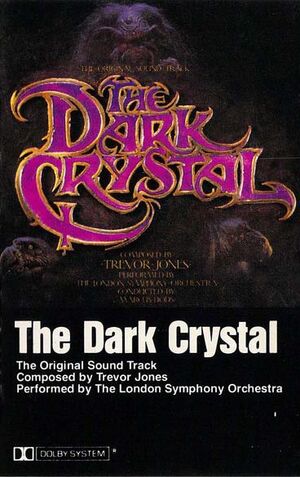 The London Symphony Orchestra was founded in 1904. Early conductors included Edward Elgar and Thomas Beecham. In addition to its symphony concerts, the orchestra has been prolific in film, performing over 200 movie scores.
The London Symphony Orchestra performed the score to The Dark Crystal conducted by Marcus Dods. In addition to outside soloists brought in, the score featured LSO musicians included trumpeter Maurice Murphy and flautist Richard Taylor (brother of Christopher Taylor).
The London Symphony Orchestra's earliest film work was for 1935's Things to Come and later contributed to the Star Wars films, Hitchcock's 1955 The Man Who Knew Too Much, The Bridge on the River Kwai, Cleopatra, Doctor Zhivago, The Sound of Music, Oliver!, Fiddler on the Roof, Superman, The Towering Inferno, Clash of the Titans, Who Framed Roger Rabbit, Twice Upon a Time, Thor, and hundreds more.
References
In episode 218 of The Muppet Show, the Newsman reports that a plane carrying the London Symphony Orchestra had to jettison some of the instruments (including a piano which inevitably falls on the Newsman).
Community content is available under
CC-BY-SA
unless otherwise noted.