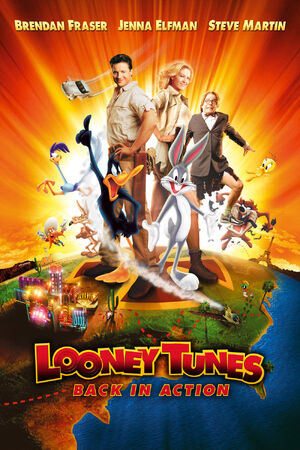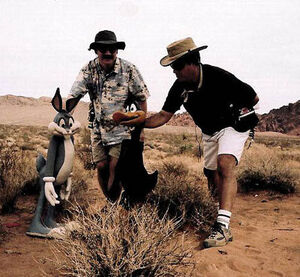 Looney Tunes: Back in Action is a 2003 comedy adventure that combines live-action with animation. The movie stars Brendan Fraser, Steve Martin, Bugs Bunny, Daffy Duck, and a host of other Looney Tunes characters. The movie was directed by Joe Dante, with the animation supervised by Eric Goldberg.
Although not a Jim Henson Company production, Jim Henson's Creature Shop created life-sized puppets of Bugs and Daffy for use as on-set reference, to locate the characters in relation to the live actors. When the puppets proved too large, however, David Alan Barclay rebuilt and re-sized them, under the supervision of Warner Brothers and independent of the Creature Shop. Barclay and Bruce Lanoil operated the puppets, and provided scratch track voices. For the final film, all of this would be replaced by animation. Lanoil also voiced Pepé Le Pew in the finished film.
Cast
External links
Community content is available under
CC-BY-SA
unless otherwise noted.