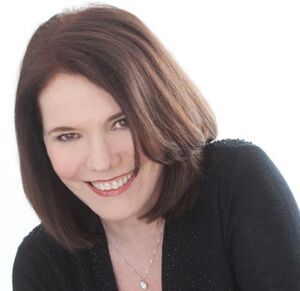 Lorraine Feather (b. 1948) is a songwriter and singer who wrote lyrics for Dinosaurs, including the album Big Songs as well as episodes of the series (notably "Earl and Pearl.")
Feather wrote song lyrics for The Jungle Book 2, The Princess Diaries 2: Royal Engagement, a direct-to-video Babes in Toyland, several My Little Pony: Friendship is Magic specials, and the theme song for the animated series The Lionhearts. She also wrote songs for the soap operas Days of Our Lives and Santa Barbara.
As an actress and singer, Feather performed on Broadway in Jesus Christ, Superstar (as a replacement in ensemble roles during the original run) and was an off-camera singer in the films Dick Tracy and For the Boys (with Bette Midler). She has released multiple solo albums, including Sweet Lorraine (1979) and Tales of the Unusual (2012).
Songs
"Stone Age Bayou" (Big Songs)
"Poor Slobs with Terrible Jobs" (Big Songs)
"Be a Herbivore" (Big Songs)
"I'm a Mammal" ("Swamp Music")
"Gangrene Blues" ("Swamp Music")
"Leave Her Tail Alone" ("Earl and Pearl")
"The Leaves and the Tree" ("Earl and Pearl")
"Tar Pit of Love" ("Earl and Pearl")
"A Lizard Like You"
External links