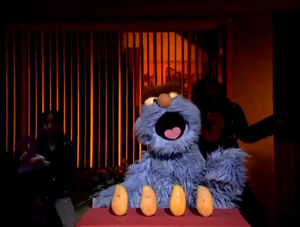 "Los Números" is a Plaza Sésamo song performed by Pancho Contreras and company, done in the style of classic 1950's rock, as seen in a 2008 episode.
In the song, Pancho and friends sing about counting to 4, while counting mangos and Daniela's marbles.
The song is preceded by a scene featuring Abelardo watching a rabbit perform a magic addition trick.
Releases
Video
Online