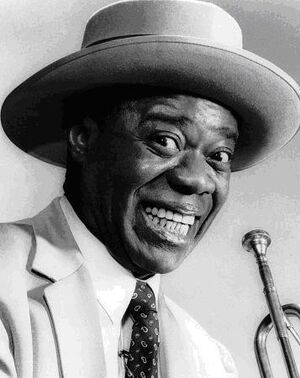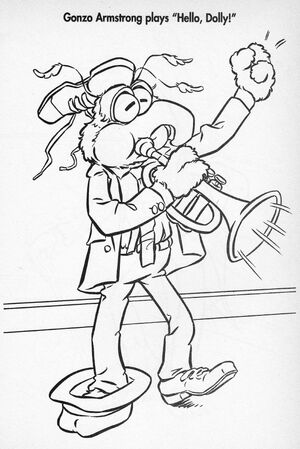 Louis Armstrong (1901-1971) was an American Jazz trumpeter and singer, from New Orleans, Louisiana. With his strong stage presence and recognizable voice, Armstrong crossed over from a singer/songwriter to a celebrity personality, influencing popular music as well the jazz community.
The Muppets have covered not only songs written by Armstrong, including "Cheese Cake", but also songs that were hits for him, including "Hello, Dolly!", "When You're Smiling" and "Mack the Knife".
References
In Episode 3448 of Sesame Street, the Worm World Music Festival features Gooey Armstrong from New Orleans.
Connections
Northern Calloway played Louis Armstrong in the New Federal Theater's production of Louis in 1981.
External links
Sources