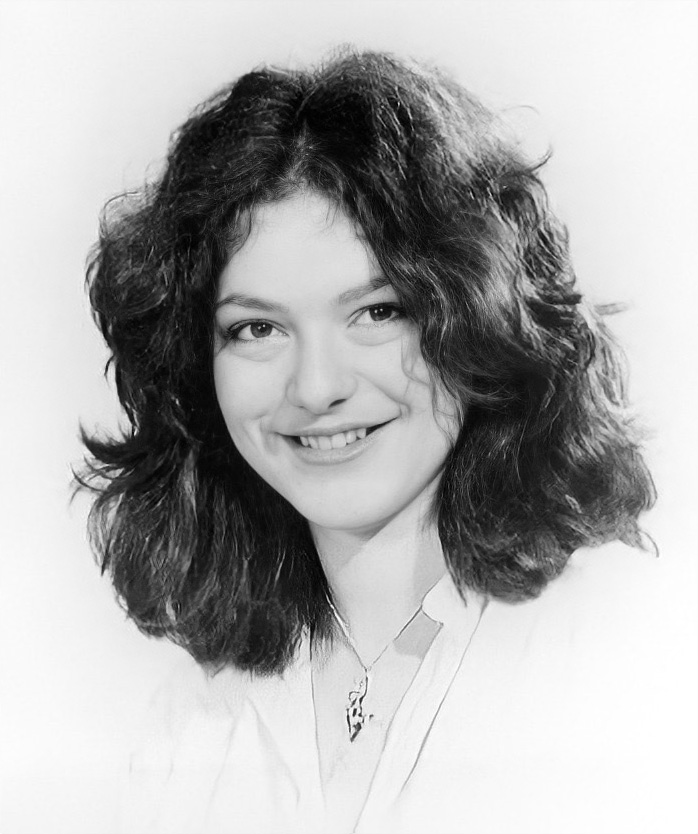 Louise Gold (b. 1956), trained at the Arts Educational School, is an actress and puppeteer who has done extensive stage work in Britain (especially in musical theatre), as well as being a recurring puppeteer in various Muppet productions. She was the only British member of the Muppet Show performing team.
In the Muppet Show Fan Club newsletter (Vol. 3, No. 1, 1981), the 5ft9" tall performer described the hiring process: "They were looking for a girl strong enough and tall enough to manipulate the puppets. I think I was chosen for my size, not my talent!"
As a puppeteer she went on to become a founder member of the team behind the satirical TV show Spitting Image (that programme's original Leading Puppeteer).
Her most recent stage credits (as a singer actress in musical theatre) include Tanya in Mamma Mia , Mrs Doasyouwouldbedoneby in The Waterbabies , Baroness Bomburst in Chitty Chitty Bang Bang and Miss Andrew in Mary Poppins
Credits
The Muppet Show: Afghan Hound, African Mask (Water), Annie Sue, Beakie (episode 307), Zelda Rose, Lou, Patti Saverne
Sesame Street: Ethel Mermaid, The Princess with the Pea, Louisey, Frazzle's Mom, Renata Scottie Dog, Prunella the Grouch, assorted others
The Dark Crystal: Gourmand Skeksis (puppetry only)
The Animal Show: Bunnie Bear (after the first season), Tizzy (after the first season), Rhonda Rat Rodent Reporter
The Muppet Christmas Carol: Mrs. Dilber, Cockney Woman
Muppet Treasure Island: Tourist Rat
The Muppets Go to the Movies: Popcorn Girl
External Links