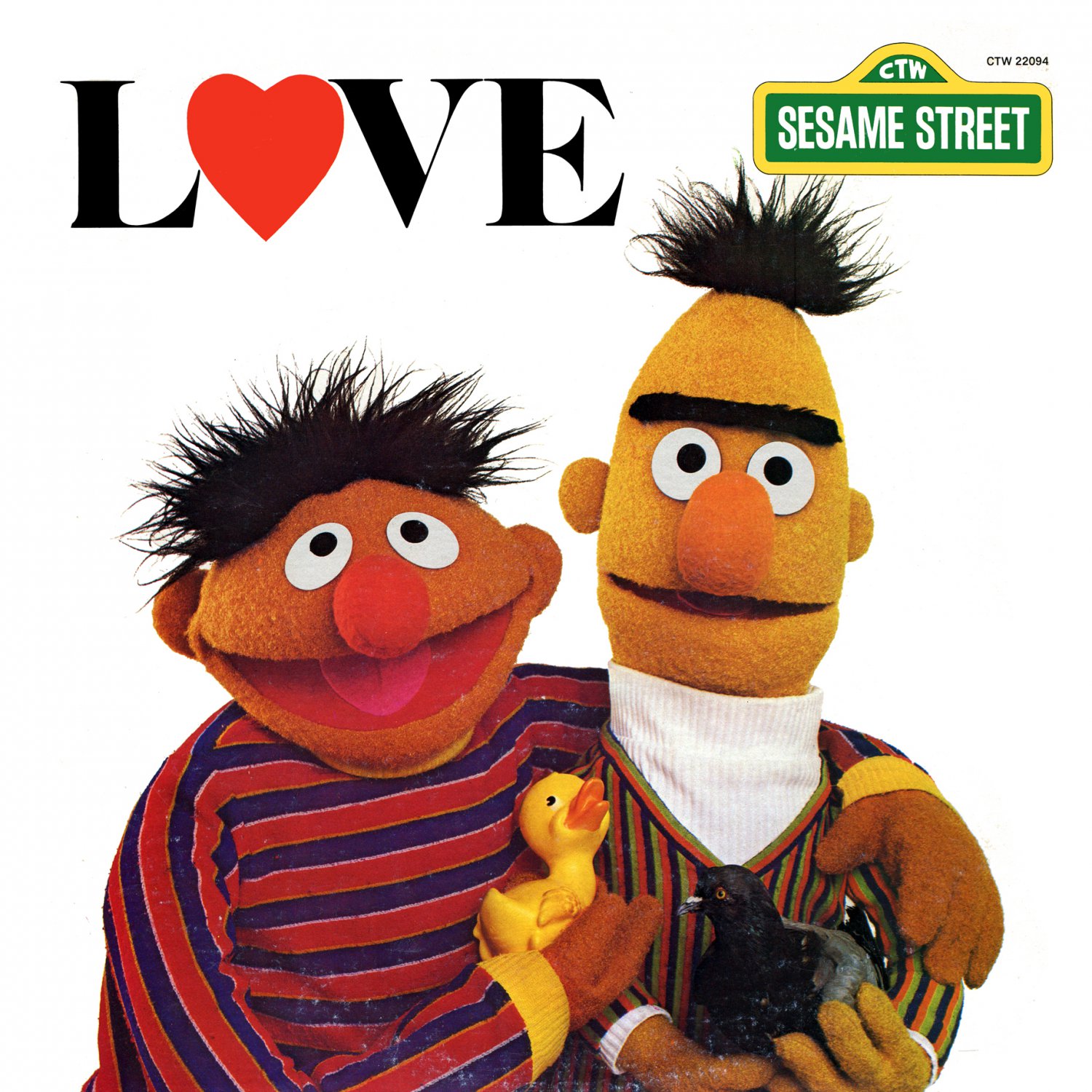 Love is comprised of songs by the various Sesame Street characters, singing about the people, places, and things that they like and love. This album was nominated for a Grammy Award for Best Recording for Children, but lost to In Harmony: A Sesame Street Record.
Track listing
Side One
Side Two
I Love When It Rains - Bob and Oscar the Grouch
(Cahn/Kahn)
A Really Good Feeling - Big Bird
(Korr/Pottle)
from Bert & Ernie Sing-Along
I Love a March - Bert and Ernie
(Hall/Pottle)
Filling the Air with Love - Olivia
(Cozell/Fontana)
Transylvania Love Call - The Count and The Countess
(Swet/Pockriss)
The Happiest Street in the World - Big Bird
(Raposo)
from Sesame Disco!
Cast
Production credits
Other releases
C 5094 (Sesame Street cassette)
See also
Community content is available under
CC-BY-SA
unless otherwise noted.