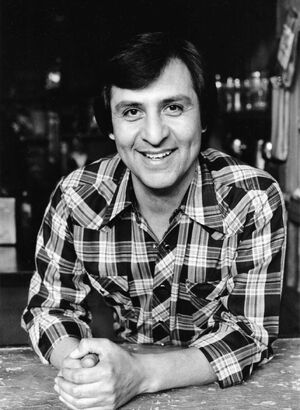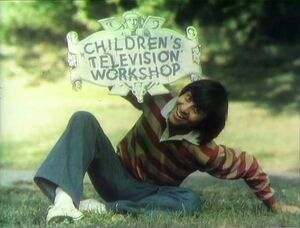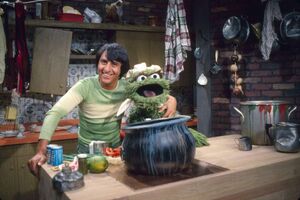 Luis Rodriguez appeared as a regular character on Sesame Street from 1971 to 2015. As a Mexican-American, he takes pride in his Chicano heritage and sharing his culture with his neighbors. After a brief courting period, he married Maria in season 19, and together they had a daughter named Gabi the following year.
For several years, Luis and Maria operated the Fix-It Shop, where they repaired an assortment of items, including an innumerable quantity of toasters. Luis founded the shop with Rafael in the third season. In 2002, Maria and Luis converted the store into a Mail It Shop, but reverted it back to the Fix-It Shop in 2006. In 2014, Luis began maintaining the Bike Shop.
Over the course of six episodes in 1975, Luis took some of his Sesame Street friends on a trip to New Mexico to visit his family where they helped his grandfather build an adobe house. Later, Luis's tío (uncle) José attended his wedding.
Luis is skilled at playing the guitar, and taught Rosita to play in Episode 3794. He has a dog named Manolo seen in Episode 0343, and he has occasionally appeared as a heroic alter-ego, Señor Zero.
While Luis was dropped from the show after season 45, he occasionally appeared in media outside of the show including a 2017 Chrysler commercial, a video in the Read Along Series in 2018, and in Sesame Street's 50th Anniversary Celebration.
Appearances
Songs
Songs performed by Luis as a solo, duet, trio, or quartet.
Albums
Book appearances
Other illustrated appearances