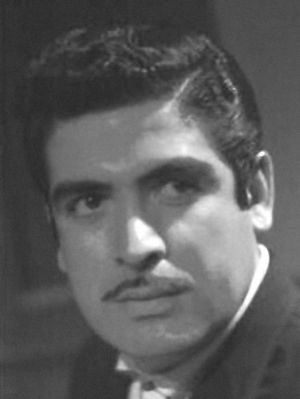 Luis Puente (1933-1996) was a Mexican voice actor who dubbed Sam the Eagle in Los Muppets en la Isla del Tesoro (Muppet Treasure Island). He also voiced Sam for the Spanish VHS dubs of It's the Muppets!: Meet the Muppets! and It's the Muppets!: More Muppets, Please!, as well as the Disney-produced redubs of The Muppet Movie and The Great Muppet Caper. He also dubbed B.P. Richfield on Los Dinosaurios.
Puente began as a radio actor, notably playing the title role in Aquí está Felipe Reyes in the 1960s, during which period he entered dubbing. He dubbed David Tomlinson in Mary Poppins and Bedknobs and Broomsticks, Pete Postlethwaite in James and the Giant Peach, and Christopher Lambert in The Highlander, while TV roles included Bill Bixby on the third and fourth seasons of The Incredible Hulk, Ron Perlman on Beauty and the Beast, and Richard Mulligan on Empty Nest.
In animation, he dubbed Horace Horsecollar in The Prince and the Pauper, McLeach in The Rescuers Down Under, Merlock in DuckTales: The Movie - Treasure of the Lost Lamp, Vincent Van Ghoul on The 13 Ghosts of Scooby-Doo, Batman on Superfriends, and Duke Igthorne on The Gummi Bears.