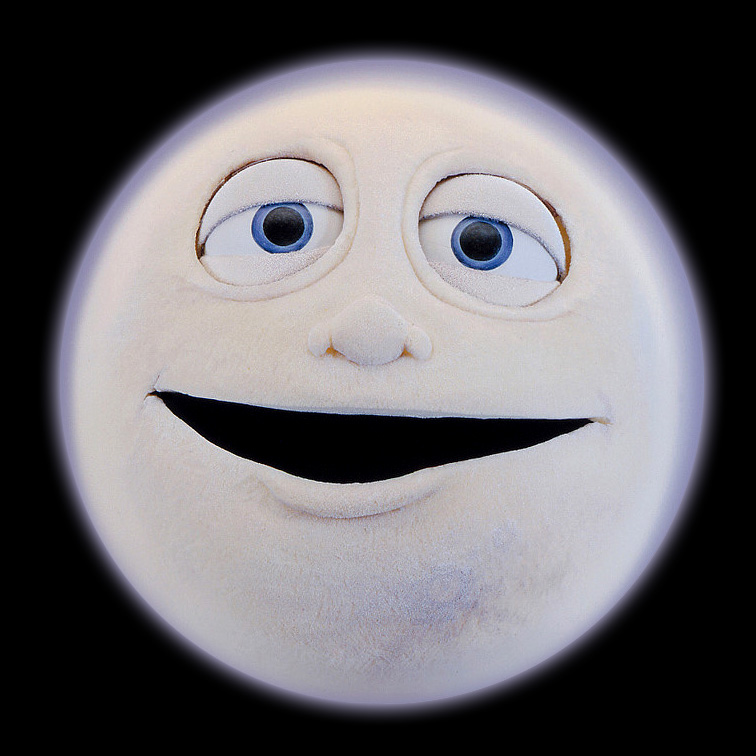 Luna is the name of the moon on Bear in the Big Blue House.
At the end of every episode, Bear climbs to the attic to talk to the moon about the day's events. Together they sing "The Goodbye Song" to close the show. More occasionally, the other characters sometimes also talk with Luna and/or sing "The Goodbye Song." Bear and Luna are old friends. Luna often knows just what Bear's thinking and sometimes speaks in unison with him. Because she is very old, Luna is full of wise advice.
Luna undergoes a slight appearance change in the fourth season of the show. Her coloring is more yellow.
Luna was also recast for the stage show Bear in the Big Blue House Live: Surprise Party (which was also released as the DVD Bear in the Big Blue House Live!. For that show, Carol Dennis recorded the voice of Luna. (Lynne Thigpen had passed away in 2003.)
trivia
luna means "moon" in spanish