PERFORMER
various
DEBUT
1977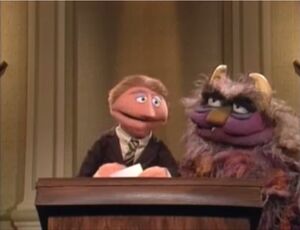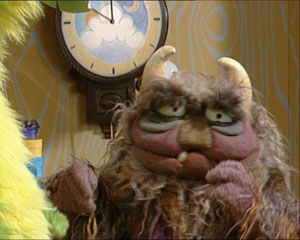 Luncheon Counter Monster is a hungry purple monster who first appeared on The Muppet Show. His name derives from his debut sketch in episode 206, where he sat next to Nancy Walker at a luncheon counter and ate the flatware.
Subsequently used mainly in bit parts or in the chorus, the monster's hunger would remain his dominant characteristic, as displayed in one of his more prominent appearances, the remake of the "Coffee Break Machine" sketch. The character would outlast many of his fellow background monsters, appearing in a variety of productions into the 21st century.
Like other utility monsters, Luncheon Counter Monster has had no consistent performer; known puppeteers have included Dave Goelz, Richard Hunt, Jerry Nelson, Gord Robertson, Kevin Clash, Steve Whitmire, David Rudman, Brian Herring and Drew Massey.
Filmography
Book Appearances