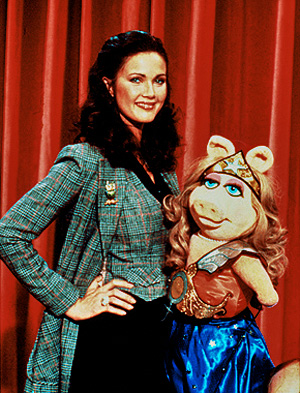 Lynda Carter (b. 1951) is an American actress best known for playing Wonder Woman on TV from 1975 to 1979. She is also a singer and a motivational speaker. She won the Miss World USA pageant in 1972, representing her home state of Arizona.
She continues to act in film and TV (including guest roles in other DC Comics series like Smallville and recurring as the President on Supergirl) and has sung in concert tours.
Muppet Credits
Guest star in episode 419 of The Muppet Show.
Interviewee for the television documentary Best Ever Muppet Moments. Recalling her appearance on The Muppet Show: "We were just laughing our tails off... I thought this is just so much fun, I'd like to do it again actually."