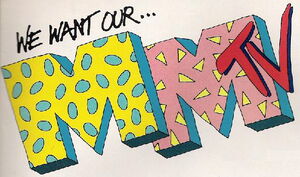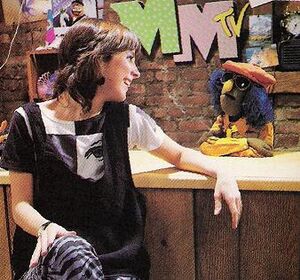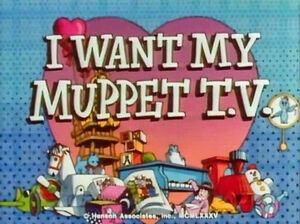 MTV (Music Television) is an American cable television network based in New York City. Launched in 1981, the original purpose of the channel was to show music videos, as well as other music news and events. Today, MTV broadcasts a variety of music, pop culture, youth culture, and reality television shows aimed at adolescents and young adults. MTV is owned by Viacom Media Networks (formerly MTV Networks), the television division of Viacom, which also owns other networks including VH1 and Nickelodeon.
Appearances
On March 14, 2012, Kermit and Walter were interviewed on MTV News to discuss their favorite band picks for MTV's March Madness event. Kermit selects Green Day, and Walter suggests that the frontman for Mumford and Sons was formerly known as the Amazing Mumford. They also suggest a write-in campaign for Dr. Teeth and the Electric Mayhem.
References
The network was spoofed multiple times in Muppet Magazine with the Muppets' own version, MMTV.
In a 1988 Sesame Street VHS, Count von Count hosts a music video countdown show which is presented by "Sesame Street Music Video", yet another parody of the network. Additionally, MTV-style captions appear at the beginning and end of every song featured in the video. One of the songs, How Now Brown and the Moo Wave's "Wet Paint" included different captions in televised airings, as well as an original MTV-parody intro in a longer version of the video.
The songs used in the Sesame Street home videos Monster Hits! and Rock & Roll! have lower third graphics using the typeface Kabel, the same font used for music videos on MTV for many years.
Connections
See also