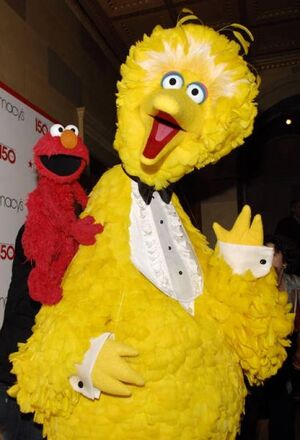 Macy's 150th Birthday Gala was an event held at Gotham Hall in New York City to honor Macy's 150th anniversary on October 28, 2008. Celebrities in attendance included Martha Stewart, Jessica Simpson and mayor Michael Bloomberg.
Big Bird and Elmo walked the red carpet before the ceremony, and once inside Elmo sang happy birthday with Terry Lundgren, CEO, Chairman of the Board, President, and Director of Macys Inc.
Other festivities included renaming 34th Street to R.H. Macy Way, The Empire State Building lit in red, and fireworks off the roof on the landmark store.