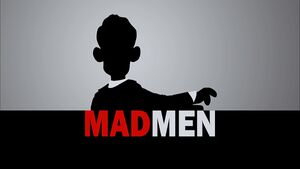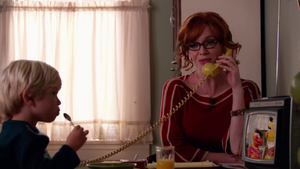 Mad Men is an Emmy Award-winning American television drama broadcast on AMC which ran from 2007 until 2015. The series is set in New York City, at the fictional advertising agency of Sterling Cooper.
References
Muppet Mentions
In the season two episode "The Gold Violin", the agency pitches a new campaign to a coffee client and featured the line "Now, we're aware that unsuccessful attempts have been made -- puppets and so forth -- to capture the attention of youth." Though not explicit, this is most likely a reference to Wilkins and Wontkins.
The season seven episode "The Forecast" features Joan's son watching the opening of Sesame Street. The "Sesame Street Theme" plays over dialogue throughout the rest of the scene.
Connections
External links
Community content is available under
CC-BY-SA
unless otherwise noted.