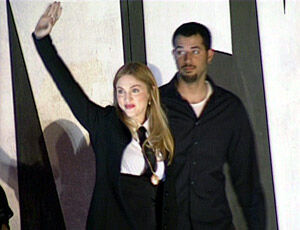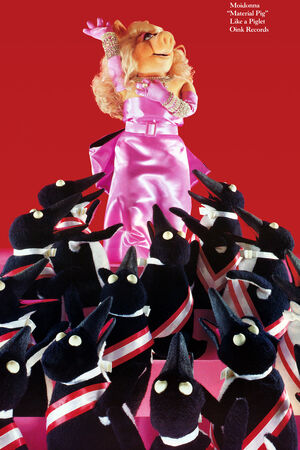 Madonna (b. 1958) is an entertainer whose work branches into the recording industry, modelling, acting and film production.
In 1998, archive footage of Madonna was used in Elmopalooza as one of many celebrities arriving at Radio City Music Hall in New York City to attend Sesame Street's 30th anniversary celebration.
References
The Jim Henson Hour episode "Food" features an advertisement for an album for food songs. Among the songs sampled are "Like a Sturgeon," a spoof of Madonna's "Like a Virgin."
"Material Girl" was also spoofed on Sesame Street as "Cereal Girl."
Episode 2938 of Sesame Street featured a reference to Madonna's Blonde Ambition tour with Big Bird's "Yellow Ambition Concert Tour."
A phony record sleeve for My Feathered Valentine included with the Tuxedo Gonzo Action Figure lists a song entitled "Like a Chicken," a spin on Madonna's "Like a Virgin."
External links