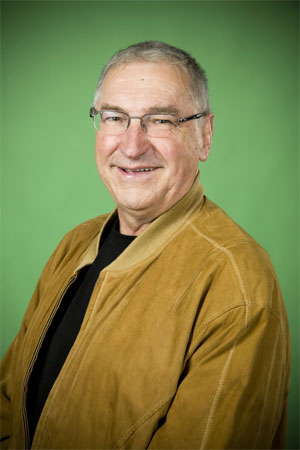 Magnus Härenstam (1941-2015), full name Johan Herbert Magnus Härenstam, played Dirren on Svenska Sesam, the Swedish co-production of Sesame Street.
In his student days, Härenstam would play in small local plays, and started to work closely with a fellow student Lars "Brasse" Brännström. Their partnership would be known across Sweden in 70's and up till the mid 80's where they here Sweden's most popular comic duo. They would play side by side in both movies and TV shows. In 2005 he teamed up with his old partner for a theater comedy play Muntergökarna.
Magnus appeared in many children's shows on Swedish TV, notably Fem myror är fler än fyra elefanter, where he acted alongside Lars "Brasse" Brännström and Eva Remaeus. The show was inspired by the American Sesame Street. Three seasons were recorded for the show (1973, 1975 and 1977) and have been in re-runs since. In addition to many credits in television, film, and stage, Härenstam hosted the Swedish version of Jeopardy for 14 years on TV 4 (1991-2005).
External links