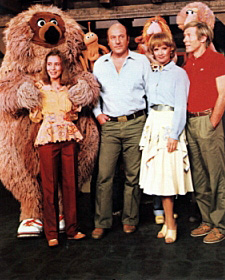 Manfred Krug (1937-2016) was a German actor who played Manfred on Sesamstrasse from 1982 to 1983.
He replaced Uwe Friedrichsen on the show, and was usually paired with Lilo, played by Liselotte Pulver, to interact with Samson, Tiffy, Finchen, and Uli von Bödefeld in the street scene frame stories.
After Sesamstrasse, Krug appeared on the long-running crime series Tatort, playing Hauptkommissar Stoever in the Hamburg-produced episodes from 1984 until 2001.