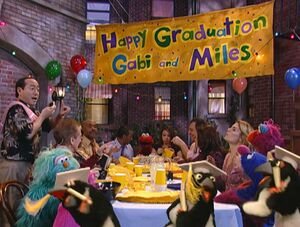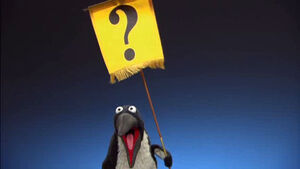 March of the Penguins is a 2005 French documentary film that focuses on the lives of emperor penguins in Antarctica. Co-produced by the National Geographic Society, the film won the 2005 Academy Award for Best Documentary Feature, and was narrated by Morgan Freeman for its English language release.
References
The film is spoofed in episode 20 of From the Balcony with a promo for the film March Madness of the Penguins.
In Sesame Street episode 4152, a scene at Gina's veterinary clinic begins with her taking a penguin's temperature. She diagnoses the penguin with a fever, which for him means "no more marching."
External links