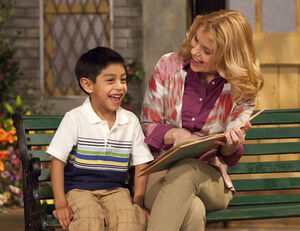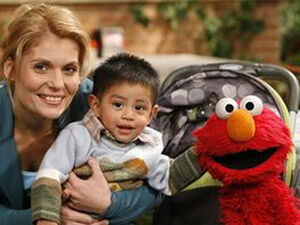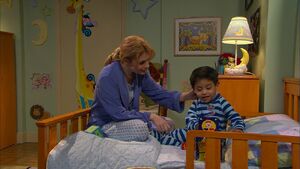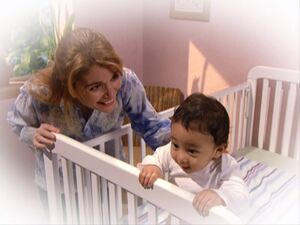 Marco Jefferson is Gina's son on Sesame Street. He was adopted from Guatemala as a baby in 2006 (beginning with Episode 4130).
Marco's introduction allowed the Sesame writers to deal with issues of international adoption and non-traditional families. Executive Producer Carol-Lynn Parente explained the inspiration for the storyline:
Appearances
Casting history
In his debut episodes, Marco was played by adopted Guatemalan twins, Ashlynn and Caleb. Starting with Season 38, Marco has been played by a young boy named Matthew.[2]
Sources