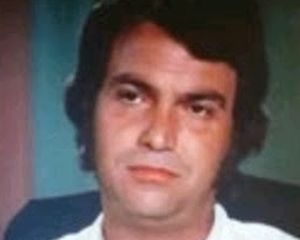 Marcos Miranda (1936-1988) was a Brazilian actor and dubbing artist who played the puppet character Funga-Funga on Vila Sésamo, the Brazilian co-production of Sesame Street.
Miranda began in Brazilian radio and went on to 1960s television roles. He entered dubbing a few years later, mostly guest roles on Bewitched, Daniel Boone, and various special guest villains on Batman (including filling-in for four episodes as Cesar Romero's Joker). He dubbed William Shatner on T.J. Hooker and the Star Trek films, Clark Gable in Gone with the Wind, and Harry Dean Stanton in Christine. Cartoon roles included Man-at-Arms on He-Man and the Masters of the Universe, Superman on Superfriends, and Vincent Van Ghoul on The 13 Ghosts of Scooby-Doo.
External links
Community content is available under
CC-BY-SA
unless otherwise noted.