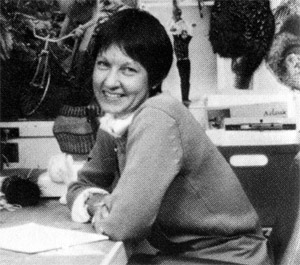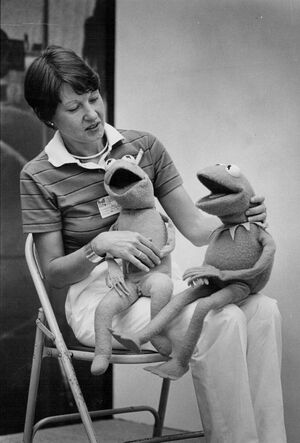 Mari Kaestle is an artist and designer who studied at The School of the Art Institute of Chicago from 1964 to 1967.
Kaestle worked as a puppet builder at the Muppet Workshop as a freelancer in 1974 working on The Muppet Show: Sex and Violence. The following year, she joined The Jim Henson Company as a full time staff member and worked on "The Land of Gorch" puppets for Saturday Night Live. She was later credited for working on Emmet Otter's Jug-Band Christmas, and went on to contribute to the creation of Miss Piggy for The Muppet Show, and built several characters for the show.
Before she left Henson in 1981, Kaestle co-directed the initial development of the characters and technology for The Dark Crystal. She also designed and managed the Art of the Muppets museum exhibit, which toured from 1979 to 1990.
During her time with the Muppets, she earned an Emmy Award (and two nominations), and a Peabody Award.
Kaestle went on to work for Mattel from 1983 to 1996, and later went back to working freelance on various projects.
Credits
External links
Community content is available under
CC-BY-SA
unless otherwise noted.