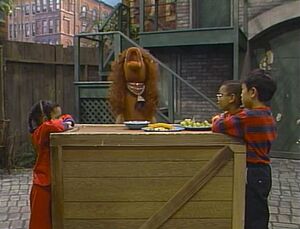 Mariah Carey (b. 1970) is an American singer, and the most successful recording artist of the 1990s, and the second most successful female recording artist, behind Madonna.
Carey was spoofed with the Sesame Street character Mariah Cowey who performed the song "Some Hay" (a parody of Carey's #1 hit "Someday").
Panned for her first leading role in the feature film Glitter, Carey has done little acting, appearing in Ally McBeal, Precious, and she is a four time musical guest on Saturday Night Live.
External links