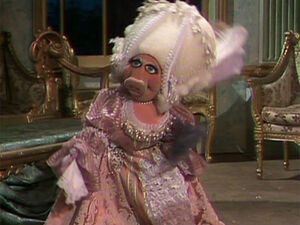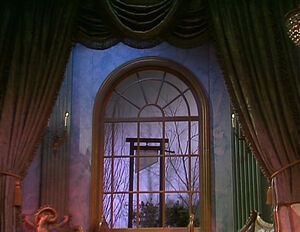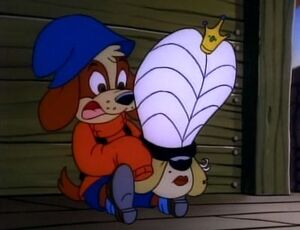 Marie Antoinette (1755-1793) was the Archduchess of Austria and the Queen of France. Married to Louis XVI, Antoinette was tried and convicted of treason and executed by guillotine during the French Revolution in 1793.
Over two hundred years after her death, Antoinette is still remembered for her extravagance and her death. References to her have continued to appear in popular culture over the decades, from a portrait of the Queen hanging above Scarlett O'Hara's bed in Gone with the Wind, Wednesday Addams dressing her baby brother Pubert as Antoinette before carrying him to a guillotine in Addams Family Values, and verbal barbs regarding the Queen in television shows such as Desperate Housewives and Sex and the City.
The most famous reference in popular culture, the phrase "Let them eat cake", is actually incorrectly attributed to Antoinette. There is no evidence to support that she ever uttered this phrase, and it is now generally regarded as a "journalistic cliché."
References
In the first season Dog City episode "The Bloodhound," a wax museum display of the French Revolution depicts a canine Marie Antoinette at the guillotine (which Eddie accidentally activates, landing the head in his lap).
In The Muppets, FOX's 9:30 Sunday evening show is titled "Let Them Eat Cake". Despite being a reference to Antoinette, the format referenced was likely intended to be a parody of reality series Cake Boss.
In a Bert and Ernie's Great Adventures episode, Ernie and Bert (and Rubber Duckie) are The Three Ducketeers. They help King Louie-Louie gain access to his castle to present Queen Marie-Marie with a new birthday cake (spoofing both Marie and Louie XVI, as well as referencing "Let them eat cake.").
Connections
Community content is available under
CC-BY-SA
unless otherwise noted.