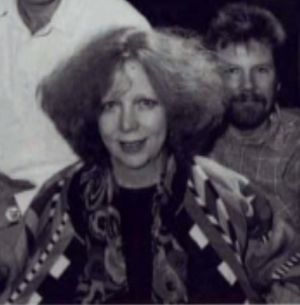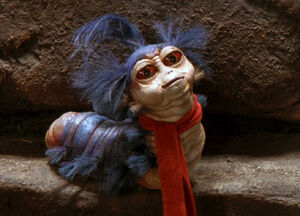 Marion Appleton is an artist and painter who worked for Jim Henson's Creature Shop for more than ten years, starting by painting the Wonderland creatures in Dreamchild. For Labyrinth, she was in charge of puppet design painting and worked on the fabrication teams for several principal characters.
Outside of Henson, Appleton's film credits include prosthetic or effects make-up for Tobe Hooper's Lifeforce and Mary Shelley's Frankenstein, as well as working on an animatronic narwhal for When the Whale's Came.
The sister of British folk musician Trevor Lucas, Appleton provided album art for his short-lived group Fotheringay's self-titled debut album in 1970, and after he joined the group Fairport Convention, she did the same for their 1975 album Rising for the Moon. In the 1970s, she illustrated the books Seven at a Blow and The Cinema, both for publisher Macdonald.
Creature Shop/Muppet credits
Community content is available under
CC-BY-SA
unless otherwise noted.