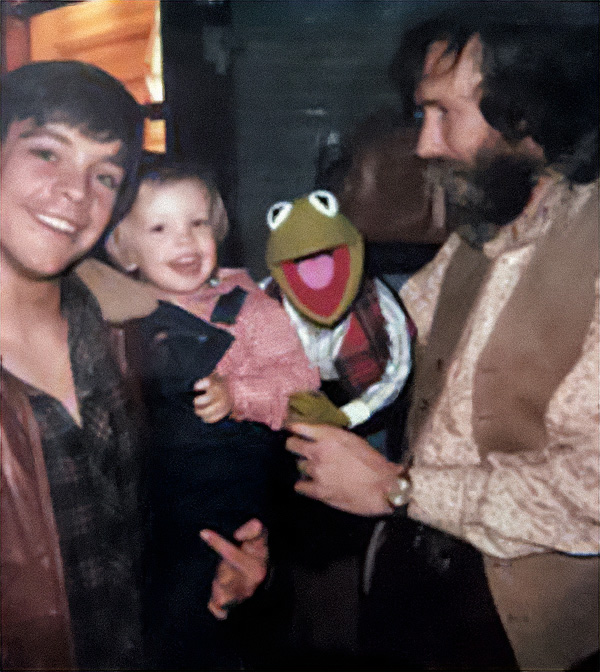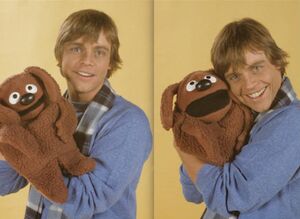 Mark Hamill (b. 1951) is an actor who gained fame for his portrayal of Luke Skywalker in the original Star Wars trilogy. In 1980, shortly before the release of The Empire Strikes Back, Hamill guest starred on The Muppet Show episode 417, appearing as both himself and Luke Skywalker.
Hamill has also been a prolific voice actor since the 1990s (mainly in animation and video games), most notably voicing the Joker in various incarnations of Batman and related DC Comics productions. He lent his voice to the 2019 Netflix series The Dark Crystal: Age of Resistance as the Skeksis Scientist.[1]
In a 2003 online chat with The Milwaukee Journal Sentinel, Hamill spoke of his interest in The Muppets and friendship with performer Richard Hunt:
Hamill's other credits include stage work (such as a stint as the lead in Broadway's Amadeus), the 1995 film remake of Village of the Damned (with Christopher Reeve), guest spots on The Bill Cosby Show and both live-action series of The Flash (as villain The Trickster), and voice-overs, often as himself, on The Simpsons, Robot Chicken, Freakazoid and other series.
Sources
↑ Entertainment Weekly. "See the full voice cast for The Dark Crystal: Age of Resistance — and the puppets they're playing." Slideshow.
External links