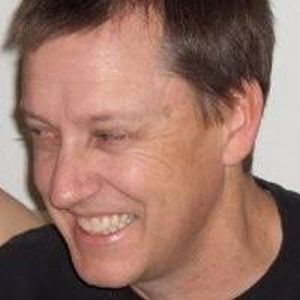 Mark Hoffmeier is a writer, primarily in television, who co-wrote episodes of Animal Jam. He also wrote material for Muppets.com.[1]
Hoffmeier began his writing career in the early 90s at Hanna-Barbera, scripting the live action portions of Wake, Rattle and Roll (with Avery Schreiber) and the direct-to-video special The Flintstones: A Page Right Out of History. He went on to script the 1993 revival of The Pink Panther, ReBoot, and ExoSquad, as well as the early seasons of Mighty Morphin Power Rangers and occasional scripts for later incarnations (Ninja Storm, DinoThunder). Other cartoon writing credits include Spider-Man, Silver Surfer, Dragon Tales, Extreme Ghostbusters, Beware the Batman, and the Netflix series Dragons: Riders of Berk.
Writing credits
Sources
External links
Community content is available under
CC-BY-SA
unless otherwise noted.