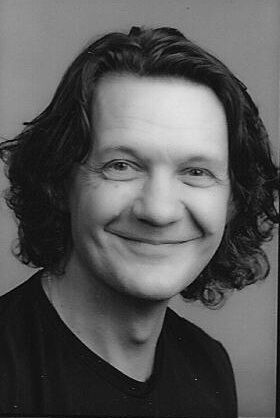 Mark Jefferis is a British puppeteer who began his career as a dancer and musical theater performer. In 1988, Jefferis joined the puppeteering cast of Spitting Image, performing caricatures of the Queen Mum and Neil Kinnock. Since then, he has worked on several Muppet and Creature Shop productions produced in England.
Jefferis puppeteered on Muppet Treasure Island, and has been a regular on The Hoobs (as Hubba Hubba and Groove) and Construction Site (as Bozer and Carl). He also sang the vocals for the theme songs for both productions. He also performed skin and animatronic characters with the Creature Shop for the 2005 film The Hitchhiker's Guide to the Galaxy.
On stage, Jefferis appeared in West End productions of No No Nannette, West Side Story, Billy Liar, They're Playing Our Song and the original West End production of Chicago. He played Jesus in Cameron Mackintosh's 1977 tour of Godspell, and Benjamin in a 1976 tour of Joseph And The Amazing Technicolor Dreamcoat, with Paul Jones, Louise Gold and Frederick Warder. His other acting credits include on-camera appearances in Tom Brown's School Days, The Bill and Casualty, and as Terry in One Last Chance.
Jefferis' other puppeteering credits include Fur TV, The Roly Mo Show, Bunny Town, Project Huxley and the Wastebuster project.
External links