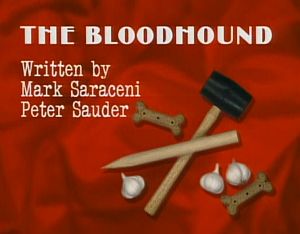 Mark Saraceni is a television writer who co-wrote the Dog City episode "The Bloodhound" with Peter Sauder. He later wrote three episodes for the fourth and final season of Farscape: "A Prefect Murder," "Mental as Anything," and "We're So Screwed, Part 3: La Bomba."
Saraceni began his TV career scripting various animated series, including Taz-Mania, Batman: The Animated Series, and Aladdin, and Two Stupid Dogs, during which period he worked on Dog City. He transitioned to live action dramas, especially sci-fi or action series, such as Stargate SG-1, The Sopranos, JAG, and the Canadian series EZ Streets, often serving as story editor or co-producer as well.
External links
Community content is available under
CC-BY-SA
unless otherwise noted.