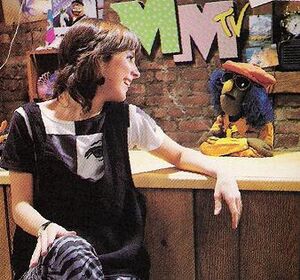 Martha Quinn (b. 1959) is one of the original VJs for MTV.
She was interviewed by Dr. Teeth in the Summer 1985 issue of Muppet Magazine.
Her other credits include Problem Child 2 (with John Ritter and Jack Warden), Dead Heat (with Vincent Price), and appearances on Full House, The Weird Al Show, and others.
External links