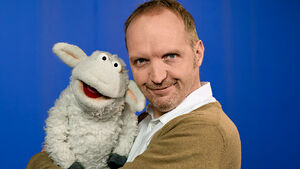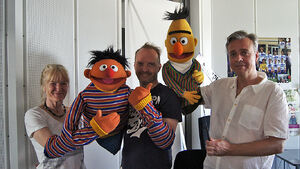 Martin Paas (b. 1967) is a German puppeteer who performs Wolle on Sesamstrasse. Paas and Carsten Morar-Haffke (Pferd) also write the duo's scripts.
Paas portrayed Goleo VI, the 2006 World Cup mascot.
Since the summer of 2006, he has also supplied both voice and puppetry for Ernie, in new segments on Sesamstrasse, opposite Morar-Haffke as Bert. He was interviewed for the 2013 documentary Als die Sesamstrasse nach Deutschland kam.