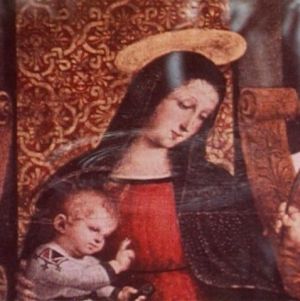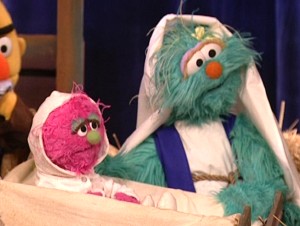 Mary is the mother of Jesus in The Bible. She is an iconic figure in Christianity, particularly Catholicism and Eastern Orthodoxy, where she is venerated as the Virgin Mary and a prominent saint. She has been depicted in numerous religious works of art and sculpture over the decades. The Nativity story, of how she and Joseph traveled to Bethlehem, where Jesus was born, is crucial to the religious aspects of Christmas.
In the 1979 special John Denver & the Muppets: A Christmas Together, realistic Muppets representing Joseph, Mary, and the baby Jesus appear.
References
Community content is available under
CC-BY-SA
unless otherwise noted.