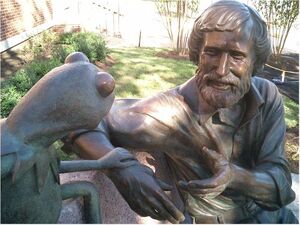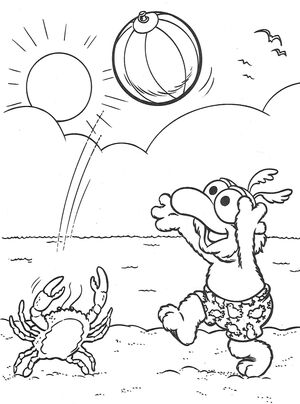 Maryland is the 7th state of the United States of America.
Jim Henson lived in Hyattsville, Maryland from 1946 to 1959.
Maryland is home of the University of Maryland, where Jim Henson went to college.
Sam and Friends sponsor Esskay Meats is based in Baltimore.
Jim and Jane Henson lived in Bethesda, Marlyland from 1959 to 1963. During that time, the headquarters of Muppets, Inc was the basement of the Hensons' Bethesda house.[1]
Henson produced commercials for Baltimore-based Faygo soft drinks in 1958 and Cloverland Dairy in 1965.
On April 22, 1995, Jane Henson accepted Jim Henson's induction into the University of Maryland Hall of Fame.[2]
On April 23, 2006, Jim Henson was inducted into the Prince George's County Hall of Fame.[3]
Muppeteer Kevin Clash was born and raised in the Baltimore area.
Baby Gonzo plays on a Maryland beach in the Muppet Babies coloring book Muppet Babies Visit the Fifty States.
ASesame Street exhibit was featured at the National Children's Museum in National Harbor, Maryland (later relocated to Washington DC).
Sources