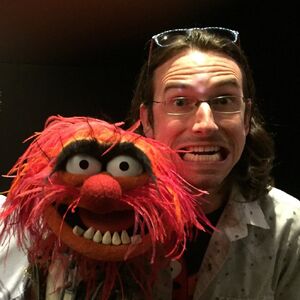 Matt Danner (b. June 30, 1981) is an animator, producer and voice actor. He provides the voices of Kermit, Beaker, Rowlf, Chef and Mr. Waldorf on Disney Junior's Muppet Babies, in addition to serving as the series' supervising director. Danner won a Daytime Emmy Award for Outstanding Performer in a Preschool Animated Program for his voiceover work on the show in 2020.
The rebooted series originated when Danner and art director Chris Moreno animated a pilot short for The Muppets Studio. Danner auditioned for the role of Baby Kermit after having done the voices in a scratch track for the original short.[1]
Danner's other credits include character design on Xiaolin Showdown and Johnny Test, animation on Foster's Home for Imaginary Friends, producer on The Looney Tunes Show as well as director, voice artist and executive producer on Donald Duck's Legend of the Three Caballeros.
External links
Sources