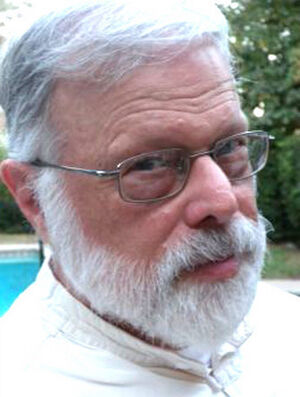 Mel Gilden is a published author and writer who scripted two stories on the animated version of Fraggle Rock: "Wembley and the Bemble" and "Red's Drippy Dilemma" (written with Jack Enyart).
Gilden wrote for many animated series in the 1980s and 1990s, including He-Man and the Masters of the Universe, The Smurfs, Heathcliff, The Flintstone Kids, MASK, James Bond Jr., Defenders of the Earth, Phantom 2040, and The Mask.
As an author, Gilden has written children's books, including titles featuring Disney's The Wuzzles and NASCAR Racers, but he has also written books based on multiple Star Trek series, including the original series novel The Starship Trap (1993). He also wrote the Fifth Grade Monster series for grade-school readers, Beverly Hills, 90210 books, his own science-fiction novels, and stories for Fantasy and Science Fiction Magazine.
External links