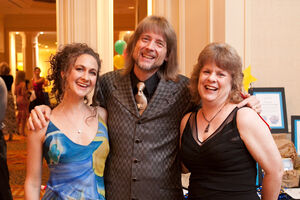 Melissa Whitmire is the wife and manager[2] of Muppet performer Steve Whitmire.
She has worked as a background puppeteer on several Muppet projects, notably as an assistant to Kathryn Mullen for Kira in The Dark Crystal.[3]
In Rizzo's earliest appearances, Whitmire would often make clothes for the character.[4] During the opening scene from The Muppets Take Manhattan, Whitmire can can be seen in the audience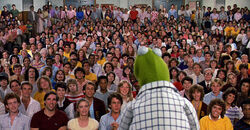 when Kermit thanks his fellow students.
Whitmire and her husband live in Atlanta, Georgia where they participate in humane society work and foster cats.[5]
Credits
Sources