T L ; D R  — 
D O   N O T   A S K   F O R   E P I S O D E S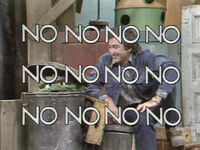 Related to the work we've been doing with expanding our Sesame Street episode guides (Thread:253692), you may be seeing some visuals uploaded by myself that won't have been seen anywhere before. I can't tell you where I got them, and I won't be posting (many) clips or sharing these materials outside of the wiki. I know there's content that fans have been craving to see for many years, but we're beholden to the trust of our anonymous and reliable sources. As co-founder, and an active member of maintaining the integrity of this wiki since 2005, I ask for your patience while we work through this content. Any requests on my wall for the acquisition of these materials will be ignored. Thanks for understanding.
---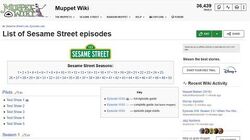 UPDATE: Partially in response to the fact that I continue to get inundated with requests related to this project (and partially for historical documentation), I put together a video to demonstrate the process through which we go to put together a single episode guide. The recording time took two hours which I edited down to 90 minutes, but this is a typical time frame as you'll see in the video. Click the embedded media to the right to launch the video within the wiki, or follow through to YouTube where I've included timestamps to areas of interest. Thanks again for your continued support and understanding.

See archived talk page
Give Kudos to this message
You've given this message Kudos!
See who gave Kudos to this message
Community content is available under
CC-BY-SA
unless otherwise noted.