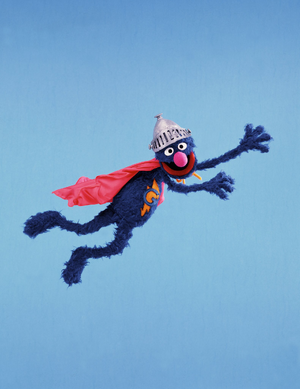 Metro City is a "teeming metropolis" of unknown geographical location, at its most active during the 1970s. The city's denizens frequently face devastating dilemmas including heavy boxes, loose hats, young boys with tonsurephobia, locating bus stops, and other great opportunities to provide an educational lesson.
Luckily for its denizens and their frequent problems, Metro City happens to be a frequent locale for Super Grover to crash-land upon hearing calls of distress, and to perform his many heroic deeds (albeit regardless of whether he is truly wanted or needed).
Among the known establishments within Metro City include Max's Barber Shop, a school, and a playground.
The city name is a reference to Superman's home city of Metropolis.

Known denizens
Community content is available under
CC-BY-SA
unless otherwise noted.