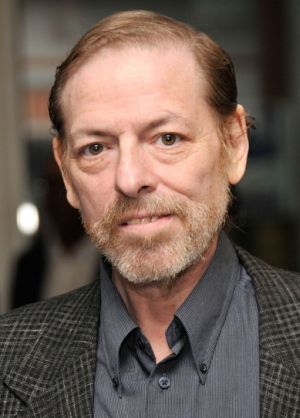 Michael Sporn (1946-2014) was a New York-based independent animator and filmmaker who directed multiple segments and songs for Sesame Street beginning in the 1980s and into the 90s. His work was often marked by strong lines suggestive of sketch illustrations. Most of the scripts and song lyrics were by Maxine Fisher.
Sporn directed a number of television specials based on children's books, often for HBO, and his Abel's Island aired on the PBS anthology Long Ago and Far Away. One of his earliest solo shorts, Doctor DeSoto received an Oscar nomination for Best Animated Short Subject in 1985. Sporn began his career working as an animator for others, including the Hubley's Everybody Rides the Carousel and other projects as well as Richard Williams' feature film Raggedy Ann & Andy. He also supplied animated sequences for the series Braingames, Reading Rainbow, and Between the Lions.
In his own films, Sporn adapted Lewis Carroll for The Hunting of the Snark (narrated by James Earl Jones) and Robert Louis Stevenson for A Child's Garden of Verses. A later effort was the 2005 short The Man Who Walked Between Towers (narrated by Jake Gyllenhaal). In the 1980s, he created animated sequences for two Broadway musical versions of the films Woman of the Year (with Lauren Bacall) and Meet Me in St. Louis. One of his last projects was an unfinished animated feature based on the life and work of Edgar Allan Poe.
Sesame Street Filmography
External links