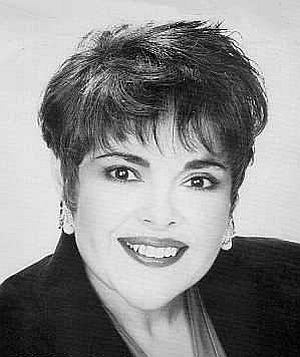 Michele Mariana is a voice actress who has been heard in Sesame Street animated inserts, notably as the recurring characters Cecille, Gloria Globe, and in two Craig Bartlett segments as Lillian.
Based out of Portland, Oregon, Mariana was a frequent collaborator with clay animation producer Will Vinton. Mariana's first voice role was as the title character in Vinton's 1979 featurette The Little Prince, and she went on to work with him on the short film Dinosaurs (as over 20 characters), feature-length The Adventures of Mark Twain (as Becky Thatcher and others), the specials A Claymation Comedy of Horrors and A Claymation Easter Special (as Wilshire Pig), and the cel-animated Saturday morning version of The California Raisins (as Mama Raisin).
Mariana's other voice credits include guest roles on Rugrats, Reading Rainbow, and Where's Waldo. She supplied several off-stage voices for the stage debut of the play Talk Radio, and did the same for the 1988 Oliver Stone film. On-camera credits include bits in the movies Shadow Play and Zero Effect. She is a frequent narrator for classical music concerts in the Oregon region.
Sources
Morris, Rebecca. "The Actress of 1,000 Voices." The Oregonian. February 8, 1995
External links