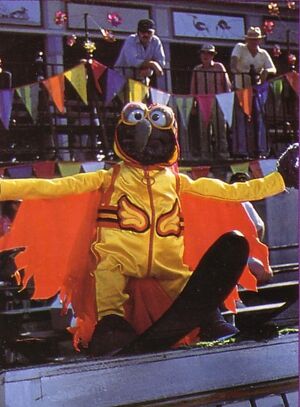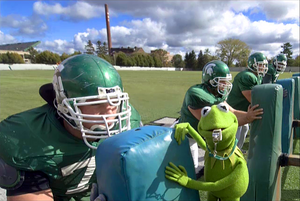 Michigan is the 26th state of the United States of America.
Before moving to Sesame Street in 1976, Olivia worked for a newspaper in Detroit as a professional photographer.
In his introduction to Jim Henson: The Works, Harry Belafonte claims to have observed children watching Sesame Street in "an over-crowed, below-poverty-level dwelling in a ghetto" in Detroit (and also in New York City and Chicago, Illinois).
On September 29, 2006, Kermit the Frog was Grand Marshall of Michigan State University's homecoming parade in East Lansing, Michigan. He also received an Honorary Alumni Award on the 28th and made several appearances at campus events, including a brunch and a football game. [1]
To celebrate his election, in 2010, the mayor of Detroit gave over 4,500 Sesame Street Live tickets to the under-privileged, declared January 27 "Sesame Street Live Day", and gave Elmo a key to the city.