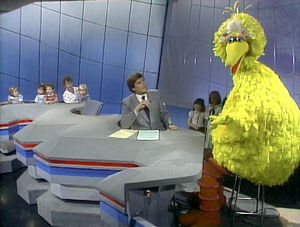 Midday was a news magazine television show that aired on the CBC from 1985 to 2000.
Big Bird appeared on the program in July 1985 to promote Follow That Bird.
When asked about Mr. Snuffleupagus' existence, Big Bird replies that "pretty soon I think everybody's going to meet him, I hope."
External links