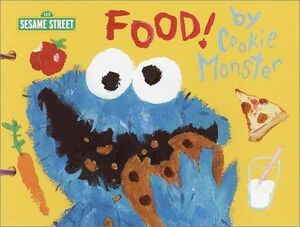 Mike Pantuso is an artist and illustrator who served as a graphic designer for Sesame Street and related projects from 1987 to 2008. In this capacity, Pantuso was responsible for supervising or personally designing all illustrated props, posters, and other visuals used on the series, such as the WASA logo, books (such as the Trash Gordon cover) posters, magazines, products for Hooper's Store and other properties. Animated opens to his credit include the series Big Bag, the open for the international Global Grover package and for the home video Friends to the Rescue. His animation could also be seen in Elmo's World segments, amongst many other contributions. He also worked on many videos, including the 2008 direct-to-video special Abby in Wonderland.
For his work on Sesame Street, along with the program's other art directors and designers, Pantuso won five Daytime Emmy Awards for Outstanding Achievement in Art Direction/Set Decoration/Scenic Design, in 1990, 1993, 1994, 2004, and 2005, and was nominated on six other occasions.
As an illustrator, Pantuso has worked on Sesame Street books, and also contributed to Disney Adventures, The Washington Post, Sports illustrated for Kids, and other publications. Additional credits include the animated insert "Spinderella" for the PBS special Chanukah on Planet Matzoh Ball, as well as three other shorts.
Pantuso's other children's television credits include Blue's Room, Whoopi Goldberg's Whoopi's Littleburg, Johnny and the Sprites, and the live productions of Barney and Friends. He art directed The Sunnyside Up Show and Pre-School Musical on a Stick for Sprout.
Books
External links