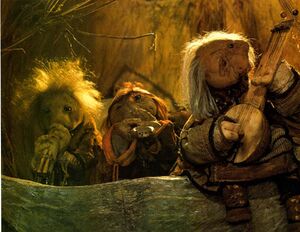 Miki Iveria (1910-1994) was one of several actors who supplied the voices of the Podlings in Jim Henson's 1982 film The Dark Crystal.
Born Gayane Mickeladze, she came from an aristocratic Georgian family which was forced from their home, in the Crimean province, during the Russian Revolution. Re-settling in England, Iveria began acting on stage and subsequently appeared in such films as Tartu (1943), Theatre of Death (1966), The Omen (1976), and Dance with a Stranger (1985).
Community content is available under
CC-BY-SA
unless otherwise noted.